Back by popular demand on May 11. Register now.
Getting started with component-based workflows?
Interested in learning how the Interoperable Master Format (IMF) standard simplifies next-generation content mastering, QC, management, manufacturing and delivery?
Through this video, recorded live on April 22 2020, you will learn about IMF through:
an overview of IMF use cases and technology
tutorials using some of the latest IMF products on the market
live Q&A with experts
Program
| | | |
| --- | --- | --- |
| Welcome | | 5 min |
| IMF use cases and technology overview | Bruce Devlin, Mr MXF | 15 min |
| Individual product demos and Q&A | Aaron Sloman, Chief Technology Officer, OWNZONES Entertainment Technologies | 15 min |
| | Erik Dobberkau, Product Management, Rohde & Schwarz | 15 min |
| | Scott Matics, Director of Product Planning, Telestream | 15 min |
| | Fereidoon Khosravi, SVP, Business Development, Venera Technologies | 15 min |
| | Julián Fernández-Campón, Chief Technology Officer, Tedial | 15 min |
| Panel Q&A | Everyone | 25 min |
| Conclusion | | 5 min |
Presenters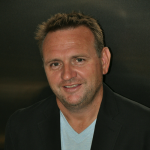 Aaron Sloman
Aaron Sloman is Chief Technology Officer of OWNZONES Entertainment Technologies. Since 2015, Aaron designed and managed the development of the technology for the B2B and B2C products. Aaron, notably, was responsible for leading the technical development of the company's cloud based media supply chain solution, OWNZONES Connect and the proprietary IMF cloud transcoder. Before OWNZONES Aaron had a successful exit with his leading Technology Solutions & Design Company and also worked at Microsoft as an Architect.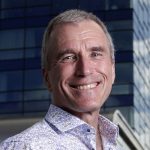 Bruce Devlin
Bruce is the SMPTE Standards Vice President, founder of Mr MXF and has enjoyed C-level positions at media companies over the years. He literally wrote the book on MXF and is a recognised world expert in media files and formats. Checkout his free Bruce's Shorts video series to improve your skills in the business of file based technology.
Erik Dobberkau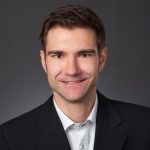 Erik's twenty years of experience in the media industry span various positions, where he started as an audio recording and mixing engineer, then moving into video editorial, motion graphics and compositing. After ten years, he moved from the front to the back of the machinery, serving in roles as broadcast engineer and broadcast IT administrator, and since 2017 working as Product Manager at Rohde & Schwarz, responsible for post production solutions, of which Clipster is the most recognized in the industry.
Fereidoon Khosravi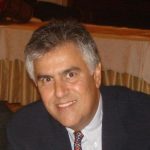 Fereidoon has a Master of Science degree (with distinction) in Information Systems from University of Michigan, USA. As a 36 year veteran in the Information Technology, Digital media, and Business Development, Fereidoon brings in-depth technology and business experience to his role. He has managed enterprise-wide critical systems such as the online presence of one of the largest video retail chains in the US. Fereidoon has substantial expertise in the field of digital media delivery and was the CIO of one of the first digital video delivery platforms in the US. Fereidoon also has extensive experience dealing with Hollywood Studios, post production houses, and broadcasters. He has been instrumental in guiding the Venera business direction, and closely involved with product development. He is currently leading the business development, marketing and sales efforts at Venera Technologies.
Julian Fernández-Campón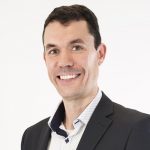 Julián has been working in computer-related companies for 25 years. With a degree in Computer Science Engineer at the University of Málaga and a strong IT and Software Development background now is Chief Technology Officer at Tedial leading the transition over the last years to meet the new Challenges in the market with the adoption of the latest technologies in the Tedial Products, Solutions and Services and the enterprise transformation to DevOps.
Scott Matics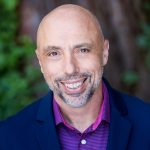 Scott Matics is Director of Product Planning for Enterprise Products at Telestream, where he is responsible for coordinating software and hardware release schedules and product roadmaps to meet strategic customer objectives. Scott also serves as product manager for Telestream IMF products. Scott's past experience includes various marketing management, sales and development positions, spanning the past twenty-eight years. More than twenty of those years have been spent working on streaming media, broadcast automation, robotic camera automation, and with other cutting edge technologies for content multi-distribution for Internet and mobile initiatives. Scott also has served as SMPTE Sacramento, California section manager since 2012.
Chair
Pierre-Anthony Lemieux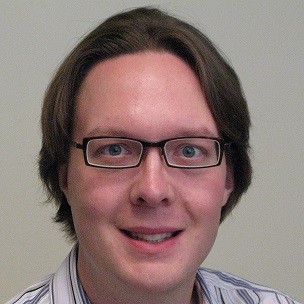 Pierre-Anthony Lemieux chairs the IMF User Group. He is a partner at Sandflow Consulting, where he works with Hollywood and Silicon Valley clients on worldwide standards and software R&D. He has been involved across the entertainment technology ecosystem, from content authoring to consumer devices. Pierre-Anthony has been an active technical contributor to the Interoperable Master Format (IMF) standard since its inception. He has a Ph.D. in Physics from UCLA, and a B.Sc. from McGill University, and is a SMPTE Fellow.